Rabbi Steve's Blog
Parsha Tetzaveh
Rabbi Steven Bernstein
Exodus 30
| | | |
| --- | --- | --- |
| 21You shall [then] take [some] of the blood that is upon the altar and [some] of the anointing oil, and sprinkle it upon Aaron and upon his garments, upon his sons and upon the garments of his sons with him; thus he will become holy along with his garments, and his sons and their garments with him. | | כאוְלָֽקַחְתָּ֞ מִן־הַדָּ֨ם אֲשֶׁ֥ר עַל־הַמִּזְבֵּ֘חַ֘ וּמִשֶּׁ֣מֶן הַמִּשְׁחָה֒ וְהִזֵּיתָ֤ עַל־אַֽהֲרֹן֙ וְעַל־בְּגָדָ֔יו וְעַל־בָּנָ֛יו וְעַל־בִּגְדֵ֥י בָנָ֖יו אִתּ֑וֹ וְקָדַ֥שׁ הוּא֙ וּבְגָדָ֔יו וּבָנָ֛יו וּבִגְדֵ֥י בָנָ֖יו אִתּֽוֹ: |
| 22And you shall take out of the ram the fat and the fat tail and the fat that covers the innards, the diaphragm of the liver, the two kidneys along with the fat that is upon them, and the right thigh, for it is a ram of perfection. | | כבוְלָֽקַחְתָּ֣ מִן־הָ֠אַ֠יִל הַחֵ֨לֶב וְהָֽאַלְיָ֜ה וְאֶת־הַחֵ֣לֶב | הַמְכַסֶּ֣ה אֶת־הַקֶּ֗רֶב וְאֵ֨ת יֹתֶ֤רֶת הַכָּבֵד֙ וְאֵ֣ת | שְׁתֵּ֣י הַכְּלָיֹ֗ת וְאֶת־הַחֵ֨לֶב֙ אֲשֶׁ֣ר עֲלֵיהֶ֔ן וְאֵ֖ת שׁ֣וֹק הַיָּמִ֑ין כִּ֛י אֵ֥יל מִלֻּאִ֖ים |
This week's Torah portion contains the Miluim, the installment of the priesthood. It is one of the most important events in the narrative of Sinai, yet it is often overlooked.
For 7 days, Aaron and his sons bring sacrifices before Hashem. Blood is smeared on errands right ear, right thumb, and the right big toe. The blood of the offering is then splashed on the sons of Aaron. Prior to this, the sons of Aaron are based in water, and then they have oil poured on their heads, they are anointed.
The 3 liquids of Torah are used in the seven-day ritual to install Aaron and his sons as the priests of Israel. Each liquid has a special significance. Water is used to make things and people ritually clean, Tahor. Oil, pure olive oil, is used to sanctify things and people before Hashem. Blood is Hashem's sign of covenant.
All 3 liquids are used in the ritual. This is done so the children of Israel will know and understand that Aaron and his sons are kadosh, they are set apart, they are different. They have a rule different than all other people on earth, they have rolled different than all the rest of the children of Israel. This ritual establishes Aaron and his sons as being sanctified as one of the legs of leadership for the children of Israel forever more.
The Miluim, the investiture of the priests, is important to understand as a lesson for all time. The kahuna, the priesthood, is sanctified, it is set apart, it is holy. This does not in any way mean that priests are better than other people. This does not mean that priests are better than other children of Israel. But it means is that the priests have a special role, and that they are set apart by Hashem. The ritual of the Miluim assures that all Israel sees and understands this fact.
The lesson here is simple. Certain people, both individuals and groups, are set apart by Hashem for certain purposes. This should not arouse jealousy. This should not arouse misunderstanding. This should not arouse covetousness. They are simply set apart, that's all. The priesthood is set apart just as Israel is set apart. Israel is a kingdom of priests because Israel is set apart as the priests are set apart in the Miluim. Shabbat shalom
Mon, January 30 2023
8 Shevat 5783
This week's Torah portion is

Parshat Beshalach
Candle Lighting
Havdalah
Motzei Shabbat, Feb 4, 7:02pm
View Calendar
SERVICES & STUDIES
SHABBAT Service - 11am

Adult Education Class - Shabbat 9:30am

Torah Class - Suspended during remodeling of schul.
Schul Events
Chanukah Party
Sunday, December 25 @ 7pm
Fellowship Building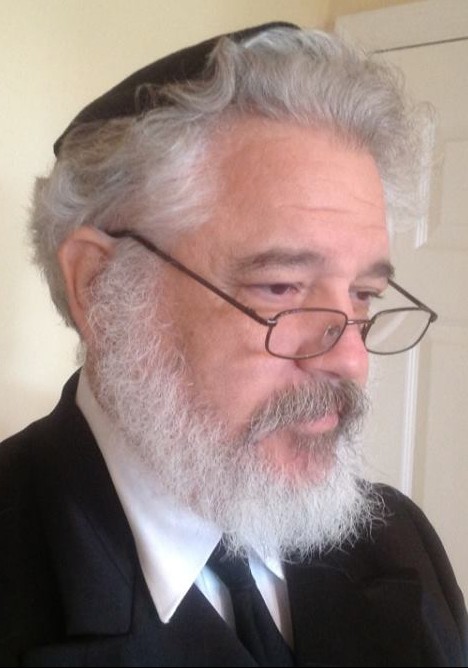 Rabbi Doctor Steven Bernstein
MEMBERS & GUESTS
We are so very grateful to Villas Wesleyan Church for opening their doors to us so we can continue having services while looking for our own building.
We need to be excellent guests and this takes every one of us to accomplish, so here are some gentle reminders:
We need helpers for set up (30 minutes prior to each service)
We will have kiddish lunch / nosh as usual – watch for posted signs for where to set food
Bring your own coffee
No food allowed in the sanctuary
No drinks (except water) allowed in the sanctuary
Refrigeration / reheating NOT available
Nursery facilities are available plus there's a changing table in the lady's restroom – whoever uses them is responsible for pick up, disinfecting, and removing trash
Everyone needs to clean up after themselves and their children
We need helpers for break down (move furniture back into position, wipe down surfaces, take out trash)
MANY HANDS MAKE LIGHT WORK! THANK YOU
Mon, January 30 2023 8 Shevat 5783