Rabbi Steve's Blog
PARSHA TZAV
Rabbi Bernstein
| | | |
| --- | --- | --- |
| 11And this is the law of the peace offering, which he shall bring to the Lord. | | יאוְזֹ֥את תּוֹרַ֖ת זֶ֣בַח הַשְּׁלָמִ֑ים אֲשֶׁ֥ר יַקְרִ֖יב לַֽיהֹוָֽה: |
| 12If he is bringing it as a thanksgiving offering, he shall offer, along with the thanksgiving offering unleavened loaves mixed with oil, unleavened wafers anointed with oil, and scalded flour mixed with oil. | | יבאִ֣ם עַל־תּוֹדָה֘ יַקְרִיבֶ֒נּוּ֒ וְהִקְרִ֣יב | עַל־זֶ֣בַח הַתּוֹדָ֗ה חַלּ֤וֹת מַצּוֹת֙ בְּלוּלֹ֣ת בַּשֶּׁ֔מֶן וּרְקִיקֵ֥י מַצּ֖וֹת מְשֻׁחִ֣ים בַּשָּׁ֑מֶן וְסֹ֣לֶת מֻרְבֶּ֔כֶת חַלֹּ֖ת בְּלוּלֹ֥ת בַּשָּֽׁמֶן: |
| 13Along with loaves of leavened bread, he shall bring his offering along with his thanksgiving peace offering. | | יגעַל־חַלֹּת֙ לֶ֣חֶם חָמֵ֔ץ יַקְרִ֖יב קָרְבָּנ֑וֹ עַל־זֶ֖בַח תּוֹדַ֥ת שְׁלָמָֽיו: |
| 14And he shall bring from it one out of each offering, as a separation for the Lord; the kohen who dashes the blood of the peace offering it shall be his. | | ידוְהִקְרִ֨יב מִמֶּ֤נּוּ אֶחָד֙ מִכָּל־קָרְבָּ֔ן תְּרוּמָ֖ה לַֽיהֹוָ֑ה לַכֹּהֵ֗ן הַזֹּרֵ֛ק אֶת־דַּ֥ם הַשְּׁלָמִ֖ים ל֥וֹ יִֽהְיֶֽה: |
| 15And the flesh of his thanksgiving peace offering shall be eaten on the day it is offered up; he shall not leave any of it over until morning. | | טווּבְשַׂ֗ר זֶ֚בַח תּוֹדַ֣ת שְׁלָמָ֔יו בְּי֥וֹם קָרְבָּנ֖וֹ יֵֽאָכֵ֑ל לֹֽא־יַנִּ֥יחַ מִמֶּ֖נּוּ עַד־בֹּֽקֶר: |
| 16But if his sacrifice is a vow or a voluntary donation, on the day he offers up his sacrifice it may be eaten, and on the next day, whatever is left over from it, may be eaten. | | טזוְאִם־נֶ֣דֶר | א֣וֹ נְדָבָ֗ה זֶ֚בַח קָרְבָּנ֔וֹ בְּי֛וֹם הַקְרִיב֥וֹ אֶת־זִבְח֖וֹ יֵֽאָכֵ֑ל וּמִמָּ֣חֳרָ֔ת וְהַנּוֹתָ֥ר מִמֶּ֖נּוּ יֵֽאָכֵֽל: |
| 17However, whatever is left over from the flesh of the sacrifice on the third day, shall be burnt in fire. | | יזוְהַנּוֹתָ֖ר מִבְּשַׂ֣ר הַזָּ֑בַח בַּיּוֹם֙ הַשְּׁלִישִׁ֔י בָּאֵ֖שׁ יִשָּׂרֵֽף: |
This week's Torah portion continues with the Torat Cohanim, the instruction to the priests. The proper method for offering the Olah and the Mincha argument. The Olah is frequently translated as burnt offering, but this is a misnomer. Olah actually means going up. The Mincha, or meal offering, is also described. In these 2 offerings, Hashem has his portion, the fat of the kidneys or the handful of meal, which is burnt on the fire of the altar. The Kohayns are also given their portion to eat. For the Mincha, the Kohayns portion is all the meal offering, except they handle that is burnt. For the Olah, the Kohayns eat the meat.
The Shlamim, the peace offerings, for drawing near to Hashem, are divided into 2 categories, the Todah or thanksgiving offering, and the Nadavah or Vow/voluntary offering. Both of these are Shlamim and are offered on the south side of the altar. For the piece of, Hashem is given his part, the smoke from the fat of the kidneys; the Kohayn is given his part to eat, and the bringer of the offering is given his part to eat. This offering is called the police, or completion offering, because all 3 parties have their portion. The Shlamim are a method of drawing near to God. It is not required; it is strictly voluntary. If one wishes one may bring a Todah. If one wishes one may bring a Nadavah. But, they are strictly voluntary. There is no commandment to bring a peace offering, there is only a commandment in how to bring a peace offering. If one desires. The peace offering is how we draw near to Hashem in unity. Shabbat shalom.
Fri, December 1 2023
18 Kislev 5784
Today's Calendar
---
This week's Torah portion is

Parshat Vayishlach
Candle Lighting
Havdalah
Motzei Shabbat, Dec 2, 6:24pm
View Calendar
SERVICES & STUDIES
SHABBAT Service - 11am

Adult Education Class - Shabbat 9:30am
Schul Events
Erev Shabbat Dinner
Friday, Dec 1 @7pm
Chanukkah Party
Motzei Shabbat
Saturday, December 9th @7pm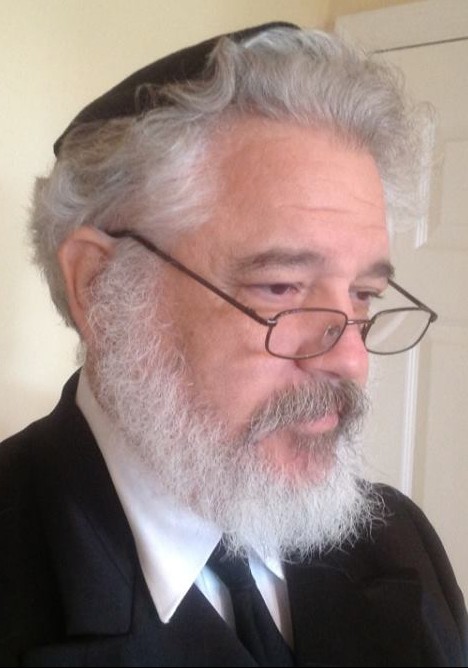 Rabbi Doctor Steven Bernstein
MEMBERS & GUESTS
We are so very grateful to Villas Wesleyan Church for opening their doors to us so we can continue having services while looking for our own building.
We need to be excellent guests and this takes every one of us to accomplish, so here are some gentle reminders:
We need helpers for set up (30 minutes prior to each service)
We will have kiddish lunch / nosh as usual – watch for posted signs for where to set food
Bring your own coffee
No food allowed in the sanctuary
No drinks (except water) allowed in the sanctuary
Nursery facilities are available plus there's a changing table in the lady's restroom – whoever uses them is responsible for pick up, disinfecting, and removing trash
Everyone needs to clean up after themselves and their children
We need helpers for break down (move furniture back into position, wipe down surfaces, take out trash)
MANY HANDS MAKE LIGHT WORK! THANK YOU
Fri, December 1 2023 18 Kislev 5784