Rabbi Steve's Blog
parshat balak
Rabbi Bernstein
Balak
Numbers 25
| | | |
| --- | --- | --- |
| 1Israel settled in Shittim, and the people began to commit harlotry with the daughters of the Moabites. | | אוַיֵּ֥שֶׁב יִשְׂרָאֵ֖ל בַּשִּׁטִּ֑ים וַיָּ֣חֶל הָעָ֔ם לִזְנ֖וֹת אֶל־בְּנ֥וֹת מוֹאָֽב: |
| 2They invited the people to the sacrifices of their gods, and the people ate and prostrated themselves to their gods. | | בוַתִּקְרֶ֣אןָ לָעָ֔ם לְזִבְחֵ֖י אֱלֹֽהֵיהֶ֑ן וַיֹּ֣אכַל הָעָ֔ם וַיִּשְׁתַּֽחֲו֖וּ לֵאלֹֽהֵיהֶֽן: |
| 3Israel became attached to Baal Peor, and the anger of the Lord flared against Israel. | | גוַיִּצָּ֥מֶד יִשְׂרָאֵ֖ל לְבַ֣עַל פְּע֑וֹר וַיִּֽחַר־אַ֥ף יְהֹוָ֖ה בְּיִשְׂרָאֵֽל: |
In this week's Torah portion, and with the story of Pinchas and Zimri. Israel had begun to engage in rampant sexual immorality that led to worshiping false gods. The Hebrew term, commonly translated to worship, actually means to bow down, or prostrate. The Moabite women were convincing Israel to worship, to bow down to, their false gods. Hashem's anger was aroused and a plague came upon Israel.
Zimri brazenly took a Midianite woman into his tent right in front of Moses and the entire congregation. Pinchas, a Kohayn, was enraged. So, he took a spear, and went in after Zimri and the Midianite woman. He skewered them both through the stomach and then the plague ended.
Implicit if the story is the idea that just has Zimri had brazenly acted in front of Moses and the entire congregation of Israel, Pinchas also acted brazenly in front of Moses and the entire congregation of Israel. In other words, Zimri sent a message to Israel, and Pinchas sent the counter message. Zimri's message was clear, it is perfectly fine to engage with foreign women and become influenced by them to worship idols. Zimri highlighted a practice that Israel was already engaged in an sought to legitimize it. Pinchas sent the opposite message. This practice of engaging for women and being influenced to worship idols was wrong and needed to end. So, Pinchas openly killed Zimri and the plague ended. Message received.
It is important to understand that Pinchas acted after Hashem had brought the plague to the entire congregation of Israel. This was not a matter of Pinchas individually hearing from you. This was a matter of Israel hearing from Hashem and not paying attention. Pinchas acted after Hashem had made it perfectly clear to Israel with the problems. Zimri sought to legitimize the problem so Pinchas acted. Hashem indicates that Pinchas' action was right and just, therefore, the plague ended. To this day we describe someone who is acting hypocritically as behaving like Zimri wishing to be rewarded like Pinchas. Shabbat shalom.
Sat, December 2 2023
19 Kislev 5784
Today's Calendar
---
This week's Torah portion is

Parshat Vayishlach
Candle Lighting
Havdalah
Motzei Shabbat, Dec 2, 6:24pm
View Calendar
SERVICES & STUDIES
SHABBAT Service - 11am

Adult Education Class - Shabbat 9:30am
Schul Events
Erev Shabbat Dinner
Friday, Dec 1 @7pm
Chanukkah Party
Motzei Shabbat
Saturday, December 9th @7pm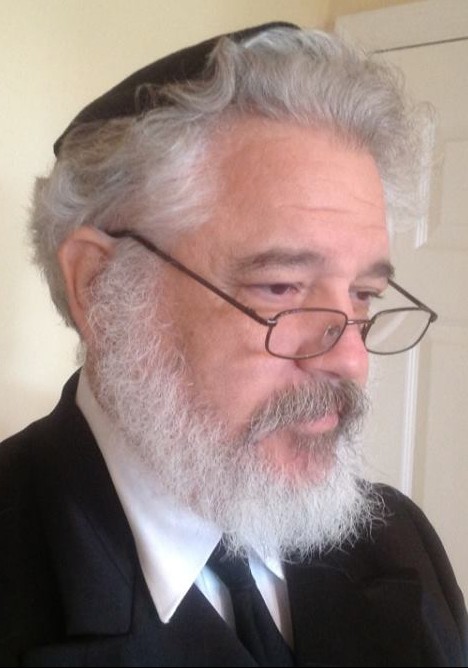 Rabbi Doctor Steven Bernstein
MEMBERS & GUESTS
We are so very grateful to Villas Wesleyan Church for opening their doors to us so we can continue having services while looking for our own building.
We need to be excellent guests and this takes every one of us to accomplish, so here are some gentle reminders:
We need helpers for set up (30 minutes prior to each service)
We will have kiddish lunch / nosh as usual – watch for posted signs for where to set food
Bring your own coffee
No food allowed in the sanctuary
No drinks (except water) allowed in the sanctuary
Nursery facilities are available plus there's a changing table in the lady's restroom – whoever uses them is responsible for pick up, disinfecting, and removing trash
Everyone needs to clean up after themselves and their children
We need helpers for break down (move furniture back into position, wipe down surfaces, take out trash)
MANY HANDS MAKE LIGHT WORK! THANK YOU
Sat, December 2 2023 19 Kislev 5784