Rabbi Steve's Blog
mattot - massei
Rabbi Bernstein
Numbers 35
| | | |
| --- | --- | --- |
| 2Command the children of Israel that they shall give to the Levites from their hereditary possession cities in which to dwell, and you shall give the Levites open spaces around the cities. | | בצַו֘ אֶת־בְּנֵ֣י יִשְׂרָאֵל֒ וְנָֽתְנ֣וּ לַֽלְוִיִּ֗ם מִנַּֽחֲלַ֛ת אֲחֻזָּתָ֖ם עָרִ֣ים לָשָׁ֑בֶת וּמִגְרָ֗שׁ לֶֽעָרִים֙ סְבִיבֹ֣תֵיהֶ֔ם תִּתְּנ֖וּ לַֽלְוִיִּֽם: |
| 3These cities shall be theirs for dwelling, and their open spaces shall be for their cattle, their property, and for all their needs. | | גוְהָי֧וּ הֶֽעָרִ֛ים לָהֶ֖ם לָשָׁ֑בֶת וּמִגְרְשֵׁיהֶ֗ם יִֽהְי֤וּ לִבְהֶמְתָּם֙ וְלִרְכֻשָׁ֔ם וּלְכֹ֖ל חַיָּתָֽם: |
| 4The areas of open space for the cities which you shall give to the Levites shall extend from the wall of the city outward, one thousand cubits all around. | | דוּמִגְרְשֵׁי֙ הֶֽעָרִ֔ים אֲשֶׁ֥ר תִּתְּנ֖וּ לַֽלְוִיִּ֑ם מִקִּ֤יר הָעִיר֙ וָח֔וּצָה אֶ֥לֶף אַמָּ֖ה סָבִֽיב: |
| 5You shall measure from outside the city, two thousand cubits on the eastern side, two thousand cubits on the southern side, two thousand cubits on the western side, and two thousand cubits on the northern side, with the city in the middle; this shall be your cities' open spaces. | | הוּמַדֹּתֶ֞ם מִח֣וּץ לָעִ֗יר אֶת־פְּאַת־קֵ֣דְמָה אַלְפַּ֪יִם בָּֽאַ֠מָּ֩ה וְאֶת־פְּאַת־נֶ֩גֶב֩ אַלְפַּ֨יִם בָּֽאַמָּ֜ה וְאֶת־פְּאַת־יָ֣ם | אַלְפַּ֣יִם בָּֽאַמָּ֗ה וְאֵ֨ת פְּאַ֥ת צָפ֛וֹן אַלְפַּ֥יִם בָּֽאַמָּ֖ה וְהָעִ֣יר בַּתָּ֑וֶךְ זֶ֚ה יִֽהְיֶ֣ה לָהֶ֔ם מִגְרְשֵׁ֖י הֶֽעָרִֽים: |
This week's double portion concludes the book of Numbers. In it contains a bit of confusing information regarding the dwellings of the Levites. The Talmud explains it further in Sotah 27b.
The cities in which the children of Israel would live in each of their tribal areas were to have a band of land around them, that could not be developed. From the wall of each city. There must be an undeveloped area stretching out 1000 cubits, or roughly 2 miles in every direction. These are designated "open spaces" and could not be used for building or for farming.
The Torah, then talks about a band stretching out 2000 cubits, or 4 miles, from the city walls. The Levites should live, farm, and pasture in these areas. 1000? 2000? What is going on?
Talmud teaches that the first 2 miles from the city walls is to be unformed and undeveloped. The second 2 miles is the area in which the Levites are to live far and pasture their flocks. So, the idea of a "green space" is not a development of modern urban planning at all. It is in Torah. So from the walls of the city for 2 miles in circumference around the city is an urban green space. Then, outside of the green space is where the Levites lived. Behold, suburbia is in Torah. In essence, Hashem instructed us in modern urban planning. We are to have a downtown district in our cities, we are to have undeveloped parks and open areas, followed by suburban dwelling. In this way, the Levites who had no inherited land of their own, we have places to live, farm, and pasture their flocks. Shabbat shalom.
Mon, January 30 2023
8 Shevat 5783
This week's Torah portion is

Parshat Beshalach
Candle Lighting
Havdalah
Motzei Shabbat, Feb 4, 7:02pm
View Calendar
SERVICES & STUDIES
SHABBAT Service - 11am

Adult Education Class - Shabbat 9:30am

Torah Class - Suspended during remodeling of schul.
Schul Events
Chanukah Party
Sunday, December 25 @ 7pm
Fellowship Building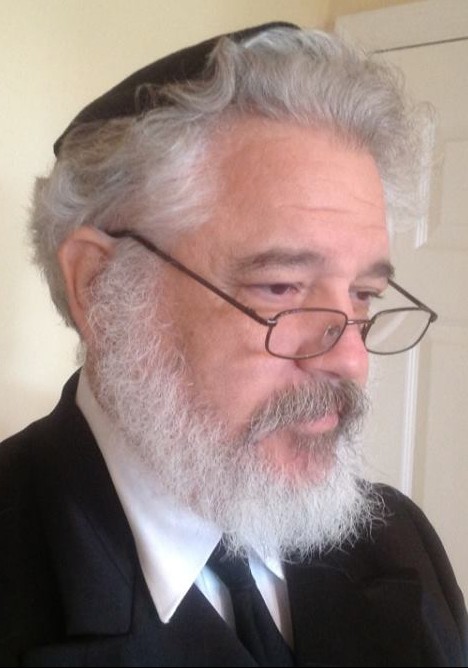 Rabbi Doctor Steven Bernstein
MEMBERS & GUESTS
We are so very grateful to Villas Wesleyan Church for opening their doors to us so we can continue having services while looking for our own building.
We need to be excellent guests and this takes every one of us to accomplish, so here are some gentle reminders:
We need helpers for set up (30 minutes prior to each service)
We will have kiddish lunch / nosh as usual – watch for posted signs for where to set food
Bring your own coffee
No food allowed in the sanctuary
No drinks (except water) allowed in the sanctuary
Refrigeration / reheating NOT available
Nursery facilities are available plus there's a changing table in the lady's restroom – whoever uses them is responsible for pick up, disinfecting, and removing trash
Everyone needs to clean up after themselves and their children
We need helpers for break down (move furniture back into position, wipe down surfaces, take out trash)
MANY HANDS MAKE LIGHT WORK! THANK YOU
Mon, January 30 2023 8 Shevat 5783