Rabbi Steve's Blog
lech lecha
Rabbi Bernstein
Genesis 17
| | | |
| --- | --- | --- |
| 9And God said to Abraham, "And you shall keep My covenant, you and your seed after you throughout their generations. | | טוַיֹּ֤אמֶר אֱלֹהִים֙ אֶל־אַבְרָהָ֔ם וְאַתָּ֖ה אֶת־בְּרִיתִ֣י תִשְׁמֹ֑ר אַתָּ֛ה וְזַרְעֲךָ֥ אַֽחֲרֶ֖יךָ לְדֹֽרֹתָֽם: |
| 10This is My covenant, which you shall observe between Me and between you and between your seed after you, that every male among you be circumcised. | | יזֹ֣את בְּרִיתִ֞י אֲשֶׁ֣ר תִּשְׁמְר֗וּ בֵּינִי֙ וּבֵ֣ינֵיכֶ֔ם וּבֵ֥ין זַרְעֲךָ֖ אַֽחֲרֶ֑יךָ הִמּ֥וֹל לָכֶ֖ם כָּל־זָכָֽר: |
| 11And you shall circumcise the flesh of your foreskin, and it shall be as the sign of a covenant between Me and between you. | | יאוּנְמַלְתֶּ֕ם אֵ֖ת בְּשַׂ֣ר עָרְלַתְכֶ֑ם וְהָיָה֙ לְא֣וֹת בְּרִ֔ית בֵּינִ֖י וּבֵֽינֵיכֶֽם: |
This week's portion is a very famous in which Hashem tells Avram to leave Haran and head southward to an unknown destination. It is there that Hashem changes his name and establishes his covenant with Avraham. The sign of this covenant is very interesting. Avraham is to circumcise himself and his offspring.
The term used in Hebrew is mol or the feminine milah. These words actually mean either against or word. Nowhere in the text. Do we see Hashem actually giving Avraham the commandment to circumcise. This commandment is given to Avraham, specifically to circumcise himself and his offspring, but it is not listed that way in the Torah itself.
So, how did Avraham that what Hashem meant by his command to "MOL" was to circumcise? What we see here is an example of oral law within the text of the Torah. It is not actually written for Avraham to circumcise, but Avraham understood that he should circumcise. How? Avraham was given oral law, that is Hashem told of what was meant, that is, to circumcise. But, the instruction is not written down in the Torah. This is but one of many examples of oral law being within the confines of the written Torah. Shabbat shalom.
Sat, December 2 2023
19 Kislev 5784
Today's Calendar
---
This week's Torah portion is

Parshat Vayishlach
Candle Lighting
Havdalah
Motzei Shabbat, Dec 2, 6:24pm
View Calendar
SERVICES & STUDIES
SHABBAT Service - 11am

Adult Education Class - Shabbat 9:30am
Schul Events
Erev Shabbat Dinner
Friday, Dec 1 @7pm
Chanukkah Party
Motzei Shabbat
Saturday, December 9th @7pm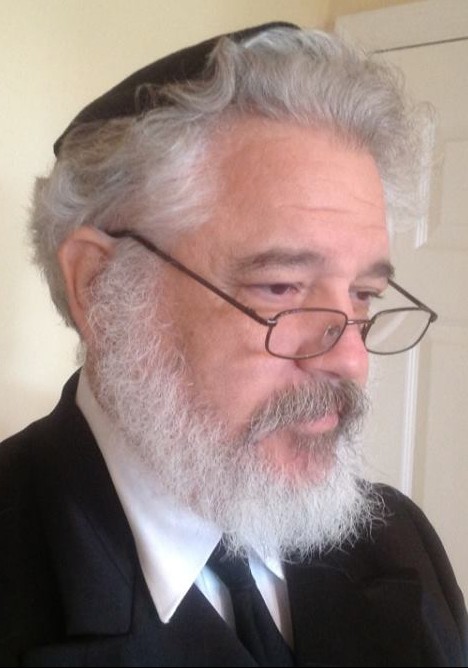 Rabbi Doctor Steven Bernstein
MEMBERS & GUESTS
We are so very grateful to Villas Wesleyan Church for opening their doors to us so we can continue having services while looking for our own building.
We need to be excellent guests and this takes every one of us to accomplish, so here are some gentle reminders:
We need helpers for set up (30 minutes prior to each service)
We will have kiddish lunch / nosh as usual – watch for posted signs for where to set food
Bring your own coffee
No food allowed in the sanctuary
No drinks (except water) allowed in the sanctuary
Nursery facilities are available plus there's a changing table in the lady's restroom – whoever uses them is responsible for pick up, disinfecting, and removing trash
Everyone needs to clean up after themselves and their children
We need helpers for break down (move furniture back into position, wipe down surfaces, take out trash)
MANY HANDS MAKE LIGHT WORK! THANK YOU
Sat, December 2 2023 19 Kislev 5784