Rabbi Steve's Blog
toldot
Rabbi Steven Bernstein
Genesis 25
| | | |
| --- | --- | --- |
| 29Now Jacob cooked a pottage, and Esau came from the field, and he was faint. | | כטוַיָּ֥זֶד יַֽעֲקֹ֖ב נָזִ֑יד וַיָּבֹ֥א עֵשָׂ֛ו מִן־הַשָּׂדֶ֖ה וְה֥וּא עָיֵֽף: |
| 30And Esau said to Jacob, "Pour into [me] some of this red, red [pottage], for I am faint"; he was therefore named Edom. | | לוַיֹּ֨אמֶר עֵשָׂ֜ו אֶל־יַֽעֲקֹ֗ב הַלְעִיטֵ֤נִי נָא֙ מִן־הָֽאָדֹ֤ם הָֽאָדֹם֙ הַזֶּ֔ה כִּ֥י עָיֵ֖ף אָנֹ֑כִי עַל־כֵּ֥ן קָֽרָא־שְׁמ֖וֹ אֱדֽוֹם: |
| 31And Jacob said, "Sell me as of this day your birthright." | | לאוַיֹּ֖אמֶר יַֽעֲקֹ֑ב מִכְרָ֥ה כַיּ֛וֹם אֶת־בְּכֹרָֽתְךָ֖ לִֽי: |
| 32Esau replied, "Behold, I am going to die; so why do I need this birthright?" | | לבוַיֹּ֣אמֶר עֵשָׂ֔ו הִנֵּ֛ה אָֽנֹכִ֥י הוֹלֵ֖ךְ לָמ֑וּת וְלָֽמָּה־זֶּ֥ה לִ֖י בְּכֹרָֽה: |
| 33And Jacob said, "Swear to me as of this day"; so he swore to him, and he sold his birthright to Jacob. | | לגוַיֹּ֣אמֶר יַֽעֲקֹ֗ב הִשָּׁ֤בְעָה לִּי֙ כַּיּ֔וֹם וַיִּשָּׁבַ֖ע ל֑וֹ וַיִּמְכֹּ֥ר אֶת־בְּכֹֽרָת֖וֹ לְיַֽעֲקֹֽב: |
As with much of the book of Genesis, this week's parsha contains a pivotal moment in history. Esau returns from a day of tracking and hunting and encounters Jacob, cooking a lentil stew, red lentils, to be specific.
Esau tells Jacob to "pour into me" the red stuff, the red stuff because Esau was tired and hungry. This idea of "pour into me" is explored in B. Shabbat 155b. Force-feeding animals on Shabbat is prohibited. However, "pouring into them" all they care to eat is allowed. Jacob responds with a condition, that Esau sell him his birthright. It is important to note that the condition here is that Esau will sell Jacob, his birthright, the condition is not the sale itself. In other words, is not implied that the price of the birthright is a bowl of red lentils. Scratch that, merely that that if Esau agrees to sell Jacob, his birthright, Jacob will feed him. The actual price of the birthright is not mentioned in the text. Midrash Rabbah explains that it is a fair price, more than the value of a bowl of lentils.
Esau's response to the idea of selling his birthright is that he simply does not care. The birthright is not important to him. He is a Hunter, who roams over an area tracking game. It is Jacob. Who is the farmer, he is he who values a field to grow food. For Esau, ownership of a field is simply an encumbrance. Consequently, Esau does not value the land, nor Hashem's promise of the land. This despising of the birthright is a major differentiation between Jacob and Esau, Israel and Edom, even today. Shabbat shalom.
Sat, December 2 2023
19 Kislev 5784
Today's Calendar
---
This week's Torah portion is

Parshat Vayishlach
Candle Lighting
Havdalah
Motzei Shabbat, Dec 2, 6:24pm
View Calendar
SERVICES & STUDIES
SHABBAT Service - 11am

Adult Education Class - Shabbat 9:30am
Schul Events
Erev Shabbat Dinner
Friday, Dec 1 @7pm
Chanukkah Party
Motzei Shabbat
Saturday, December 9th @7pm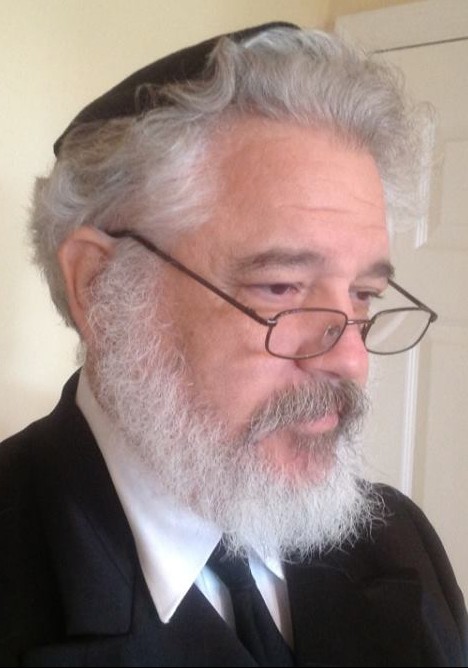 Rabbi Doctor Steven Bernstein
MEMBERS & GUESTS
We are so very grateful to Villas Wesleyan Church for opening their doors to us so we can continue having services while looking for our own building.
We need to be excellent guests and this takes every one of us to accomplish, so here are some gentle reminders:
We need helpers for set up (30 minutes prior to each service)
We will have kiddish lunch / nosh as usual – watch for posted signs for where to set food
Bring your own coffee
No food allowed in the sanctuary
No drinks (except water) allowed in the sanctuary
Nursery facilities are available plus there's a changing table in the lady's restroom – whoever uses them is responsible for pick up, disinfecting, and removing trash
Everyone needs to clean up after themselves and their children
We need helpers for break down (move furniture back into position, wipe down surfaces, take out trash)
MANY HANDS MAKE LIGHT WORK! THANK YOU
Sat, December 2 2023 19 Kislev 5784