Rabbi Steve's Blog
VAYISHLACH
Rabbi Steven Bernstein
Vayishlach
Genesis 35
| | | |
| --- | --- | --- |
| 17It came to pass when she had such difficulty giving birth, that the midwife said to her, "Do not be afraid, for this one, too, is a son for you." | | יזוַיְהִ֥י בְהַקְשֹׁתָ֖הּ בְּלִדְתָּ֑הּ וַתֹּ֨אמֶר לָ֤הּ הַֽמְיַלֶּ֨דֶת֙ אַל־תִּ֣ירְאִ֔י כִּֽי־גַם־זֶ֥ה לָ֖ךְ בֵּֽן: |
| 18And it came to pass, when her soul departed for she died that she named him Ben oni, but his father called him Benjamin. | | יחוַיְהִ֞י בְּצֵ֤את נַפְשָׁהּ֙ כִּ֣י מֵ֔תָה וַתִּקְרָ֥א שְׁמ֖וֹ בֶּן־אוֹנִ֑י וְאָבִ֖יו קָֽרָא־ל֥וֹ בִנְיָמִֽין: |
| 19So Rachel died, and she was buried on the road to Ephrath, which is Bethlehem. | | יטוַתָּ֖מָת רָחֵ֑ל וַתִּקָּבֵר֙ בְּדֶ֣רֶךְ אֶפְרָ֔תָה הִ֖וא בֵּ֥ית לָֽחֶם: |
| 20And Jacob erected a monument on her grave; that is the tombstone of Rachel until this day. | | כוַיַּצֵּ֧ב יַֽעֲקֹ֛ב מַצֵּבָ֖ה עַל־קְבֻֽרָתָ֑הּ הִ֛וא מַצֶּ֥בֶת קְבֻֽרַת־רָחֵ֖ל עַד־הַיּֽוֹם: |
This week's Torah portion contains the sad event of the passing of Rachel. Rachel dies after giving birth to her 2nd son. Verse 17, contains a curious Hebrew structure, "for this one, also, is a son for you." Also? What does this mean?
The sages explain in midrash Rabbah, then it must mean that the sun also had a twin. Since the twin is not mentioned as one of the children of Israel, it must be a twin sister. The labor was difficult and ultimately ended with Rachel passing.
Because of the pain and difficulty of Rachel's labor, Rachel wanted to name the sun Ben-Oni, that is, the son of my pain. But Jacob overrules her and names the child Ben-Yamin, or Benjamin.
There are several meanings to the name Benjamin, as the directions South is connected with the ocean, Yamin can mean South or southward. So Benjamin can mean son of the South. Yamin can also mean right or right hand. Benjamin can then mean son of the right hand.Yamin is also a defective spelling of the term Yamim, which means days. Benjamin then means son of days, referring to Jacob and Rachel's old age.
Rachel passes away on the road from Jerusalem to Bethlehem. She does not make it to Machpelah, and so is buried beside the road. Jacob erects a tool for her, which can be seen even until today. Shabbat shalom.
Fri, December 1 2023
18 Kislev 5784
Today's Calendar
---
This week's Torah portion is

Parshat Vayishlach
Candle Lighting
Havdalah
Motzei Shabbat, Dec 2, 6:24pm
View Calendar
SERVICES & STUDIES
SHABBAT Service - 11am

Adult Education Class - Shabbat 9:30am
Schul Events
Erev Shabbat Dinner
Friday, Dec 1 @7pm
Chanukkah Party
Motzei Shabbat
Saturday, December 9th @7pm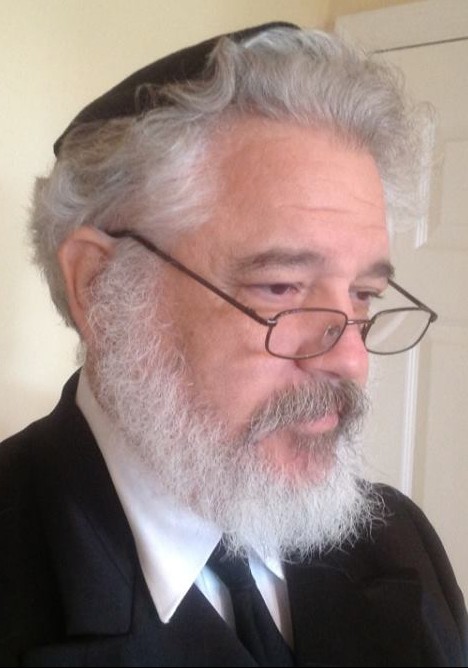 Rabbi Doctor Steven Bernstein
MEMBERS & GUESTS
We are so very grateful to Villas Wesleyan Church for opening their doors to us so we can continue having services while looking for our own building.
We need to be excellent guests and this takes every one of us to accomplish, so here are some gentle reminders:
We need helpers for set up (30 minutes prior to each service)
We will have kiddish lunch / nosh as usual – watch for posted signs for where to set food
Bring your own coffee
No food allowed in the sanctuary
No drinks (except water) allowed in the sanctuary
Nursery facilities are available plus there's a changing table in the lady's restroom – whoever uses them is responsible for pick up, disinfecting, and removing trash
Everyone needs to clean up after themselves and their children
We need helpers for break down (move furniture back into position, wipe down surfaces, take out trash)
MANY HANDS MAKE LIGHT WORK! THANK YOU
Fri, December 1 2023 18 Kislev 5784