Rabbi Steve's Blog
vayeshev
Rabbi Steven Bernstein
Genesis 38
| | | |
| --- | --- | --- |
| 7Now Er, Judah's firstborn, was evil in the eyes of the Lord, and the Lord put him to death. | | זוַיְהִ֗י עֵ֚ר בְּכ֣וֹר יְהוּדָ֔ה רַ֖ע בְּעֵינֵ֣י יְהֹוָ֑ה וַיְמִתֵ֖הוּ יְהֹוָֽה: |
| 8So Judah said to Onan, "Come to your brother's wife and perform the rite of the levirate, and raise up progeny for your brother." | | חוַיֹּ֤אמֶר יְהוּדָה֙ לְאוֹנָ֔ן בֹּ֛א אֶל־אֵ֥שֶׁת אָחִ֖יךָ וְיַבֵּ֣ם אֹתָ֑הּ וְהָקֵ֥ם זֶ֖רַע לְאָחִֽיךָ: |
| 9Now Onan knew that the progeny would not be his, and it came about, when he came to his brother's wife, he wasted [his semen] on the ground, in order not to give seed to his brother. | | טוַיֵּ֣דַע אוֹנָ֔ן כִּ֛י לֹּ֥א ל֖וֹ יִֽהְיֶ֣ה הַזָּ֑רַע וְהָיָ֞ה אִם־בָּ֨א אֶל־אֵ֤שֶׁת אָחִיו֙ וְשִׁחֵ֣ת אַ֔רְצָה לְבִלְתִּ֥י נְתָן־זֶ֖רַע לְאָחִֽיו: |
| 10Now what he did was evil in the eyes of the Lord, and He put him to death also. | | יוַיֵּ֛רַע בְּעֵינֵ֥י יְהֹוָ֖ה אֲשֶׁ֣ר עָשָׂ֑ה וַיָּ֖מֶת גַּם־אֹתֽוֹ: |
This week's Torah portion contains the somewhat odd commandment of the Yibum, the levirate marriage. Part of the difficulty in understanding this commandment is in the translation. The term Yibum does not mean marriage at all. Neither does the word for marriage appear anywhere in the Hebrew. So, what is Yibum, and why is it a commandment?
Intrinsic in Hashem's instruction of the Yibum is the concept of the rights of a wife. Torah often instructs us to be kind and show mercy to widows and orphans. Why? The answer is the widows very easily, became disenfranchised after the death of their spouse. Not only that, but the property in land associated with the deceased could disappear from the family as all. To avoid these things, Hashem commanded us with the Yibum.
If the husband of a childless couple passes away, the husband's brother must give the deceased's spouse, a child as a continuation of the family line. The child will be considered by the community as being the child of the deceased, rather than the child of the deceased's brother. In this way, the continuity of inheritance is assured.
In this week's portion, Onan chooses not to fulfill the commandment of the Yibum. The violation of this mitzvah is considered so egregious that Hashem puts Onan to death. Torah does not explain why Onan makes this choice. Suffice it to say that the reason is unimportant. What is important is that the commandment of Yibum was violated.
The commandment of Yibum is considered so important, and worthy of study and understanding, that one of the largest tractate of Talmud is completely dedicated to the practice, Yevamot. The practice and importance of the continuation of the line of inheritance is an ongoing theme in Torah, and while we do not engage in the practice of Yibum today, it is incumbent upon us to assure that the rights of the spouse of the deceased are not broken. Shabbat shalom
Fri, December 1 2023
18 Kislev 5784
Today's Calendar
---
This week's Torah portion is

Parshat Vayishlach
Candle Lighting
Havdalah
Motzei Shabbat, Dec 2, 6:24pm
View Calendar
SERVICES & STUDIES
SHABBAT Service - 11am

Adult Education Class - Shabbat 9:30am
Schul Events
Erev Shabbat Dinner
Friday, Dec 1 @7pm
Chanukkah Party
Motzei Shabbat
Saturday, December 9th @7pm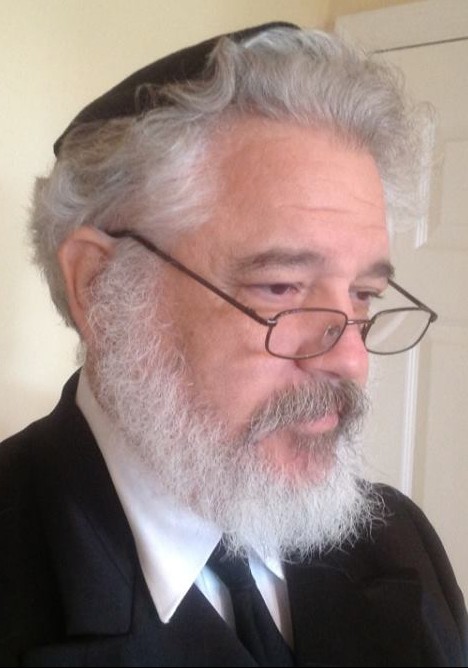 Rabbi Doctor Steven Bernstein
MEMBERS & GUESTS
We are so very grateful to Villas Wesleyan Church for opening their doors to us so we can continue having services while looking for our own building.
We need to be excellent guests and this takes every one of us to accomplish, so here are some gentle reminders:
We need helpers for set up (30 minutes prior to each service)
We will have kiddish lunch / nosh as usual – watch for posted signs for where to set food
Bring your own coffee
No food allowed in the sanctuary
No drinks (except water) allowed in the sanctuary
Nursery facilities are available plus there's a changing table in the lady's restroom – whoever uses them is responsible for pick up, disinfecting, and removing trash
Everyone needs to clean up after themselves and their children
We need helpers for break down (move furniture back into position, wipe down surfaces, take out trash)
MANY HANDS MAKE LIGHT WORK! THANK YOU
Fri, December 1 2023 18 Kislev 5784