Rabbi Steve's Blog
vayigash
Rabbi Steven Bernstein
Vayigash
Genesis 47
| | | |
| --- | --- | --- |
| 1Joseph came and told Pharaoh, and he said, "My father and my brothers and their flocks and their cattle and all that is theirs, have come from the land of Canaan, and behold, they are in the land of Goshen." | | אוַיָּבֹ֣א יוֹסֵף֘ וַיַּגֵּ֣ד לְפַרְעֹה֒ וַיֹּ֗אמֶר אָבִ֨י וְאַחַ֜י וְצֹאנָ֤ם וּבְקָרָם֙ וְכָל־אֲשֶׁ֣ר לָהֶ֔ם בָּ֖אוּ מֵאֶ֣רֶץ כְּנָ֑עַן וְהִנָּ֖ם בְּאֶ֥רֶץ גּֽשֶׁן: |
| 2And from among his brothers he took five men, and he presented them before Pharaoh. | | בוּמִקְצֵ֣ה אֶחָ֔יו לָקַ֖ח חֲמִשָּׁ֣ה אֲנָשִׁ֑ים וַיַּצִּגֵ֖ם לִפְנֵ֥י פַרְעֹֽה: |
| 3And Pharaoh said to his brothers, "What is your occupation?" And they said to Pharaoh, "Your servants are shepherds, both we and our forefathers." | | גוַיֹּ֧אמֶר פַּרְעֹ֛ה אֶל־אֶחָ֖יו מַה־מַּֽעֲשֵׂיכֶ֑ם וַיֹּֽאמְר֣וּ אֶל־פַּרְעֹ֗ה רֹעֵ֥ה צֹאן֙ עֲבָדֶ֔יךָ גַּם־אֲנַ֖חְנוּ גַּם־אֲבוֹתֵֽינוּ: |
| 4And they said to Pharaoh, "We have come to sojourn in the land, for your servants' flocks have no pasture, for the famine is severe in the land of Canaan. Now, please let your servants dwell in the land of Goshen." | | דוַיֹּֽאמְר֣וּ אֶל־פַּרְעֹ֗ה לָג֣וּר בָּאָ֘רֶץ֘ בָּ֒אנוּ֒ כִּי־אֵ֣ין מִרְעֶ֗ה לַצֹּאן֙ אֲשֶׁ֣ר לַֽעֲבָדֶ֔יךָ כִּֽי־כָבֵ֥ד הָֽרָעָ֖ב בְּאֶ֣רֶץ כְּנָ֑עַן וְעַתָּ֛ה יֵֽשְׁבוּ־נָ֥א עֲבָדֶ֖יךָ בְּאֶ֥רֶץ גּֽשֶׁ |
This week's Torah portion contains the story of the children of Israel going down into Egypt. After Joseph has revealed himself, the brothers return to Canaan collect their father, and all their belongings and return to Egypt, in order to survive the famine.
To tell their story, and to make their request before Pharaoh, Joseph selects 5 of his brothers to appear. The text is not tell us here, which brothers are brought before Pharaoh.
Rashi explains: the brothers that are selected are the weaker ones. Joseph was concerned that should he present his stronger brothers to Pharaoh, that Pharaoh would require that these brothers serve in the military. So, which of the brothers were the weakest? This question is answered in Deuteronomy 33.
Reuven, Shimon, Levi, Issachar, and Binyamin are the weaker brothers. When Moses blesses the children of Israel in Deuteronomy 33, these are the sons whose names are not spoken twice during the blessing. For instance, in blessing Judah, Moses says, "And this is for Judah…Hear, O Lord, the voice of Judah" (Deut. 33:7). " The names are doubled for the stronger sons of Israel. Shabbat shalom.
Mon, January 30 2023
8 Shevat 5783
This week's Torah portion is

Parshat Beshalach
Candle Lighting
Havdalah
Motzei Shabbat, Feb 4, 7:02pm
View Calendar
SERVICES & STUDIES
SHABBAT Service - 11am

Adult Education Class - Shabbat 9:30am

Torah Class - Suspended during remodeling of schul.
Schul Events
Chanukah Party
Sunday, December 25 @ 7pm
Fellowship Building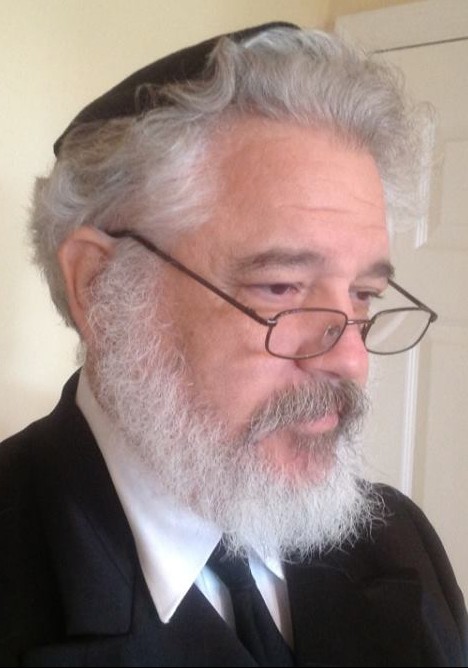 Rabbi Doctor Steven Bernstein
MEMBERS & GUESTS
We are so very grateful to Villas Wesleyan Church for opening their doors to us so we can continue having services while looking for our own building.
We need to be excellent guests and this takes every one of us to accomplish, so here are some gentle reminders:
We need helpers for set up (30 minutes prior to each service)
We will have kiddish lunch / nosh as usual – watch for posted signs for where to set food
Bring your own coffee
No food allowed in the sanctuary
No drinks (except water) allowed in the sanctuary
Refrigeration / reheating NOT available
Nursery facilities are available plus there's a changing table in the lady's restroom – whoever uses them is responsible for pick up, disinfecting, and removing trash
Everyone needs to clean up after themselves and their children
We need helpers for break down (move furniture back into position, wipe down surfaces, take out trash)
MANY HANDS MAKE LIGHT WORK! THANK YOU
Mon, January 30 2023 8 Shevat 5783