Rabbi Steve's Blog
BAMIDBAR
Rabbi Steven Bernstein
Numbers 3
| | | |
| --- | --- | --- |
| 41And you shall take the Levites for Me I am the Lord instead of all firstborns among the children of Israel. And [take] the Levites' animals instead of all the firstborn animals of the children of Israel. | | מאוְלָֽקַחְתָּ֙ אֶת־הַֽלְוִיִּ֥ם לִי֙ אֲנִ֣י יְהוָֹ֔ה תַּ֥חַת כָּל־בְּכֹ֖ר בִּבְנֵ֣י יִשְׂרָאֵ֑ל וְאֵת֙ בֶּֽהֱמַ֣ת הַֽלְוִיִּ֔ם תַּ֣חַת כָּל־בְּכ֔וֹר בְּבֶֽהֱמַ֖ת בְּנֵ֥י יִשְׂרָאֵֽל: |
| 42So Moses counted every firstborn of Israel, as the Lord had commanded him. | | מבוַיִּפְקֹ֣ד משֶׁ֔ה כַּֽאֲשֶׁ֛ר צִוָּ֥ה יְהוָֹ֖ה אֹת֑וֹ אֶת־כָּל־בְּכ֖וֹר בִּבְנֵ֥י יִשְׂרָאֵֽל: |
| 43The firstborn males aged one month and upward, according to the number of names, was twenty two thousand, two hundred and seventy three. | | מגוַיְהִי֩ כָל־בְּכ֨וֹר זָכָ֜ר בְּמִסְפַּ֥ר שֵׁמֹ֛ת מִבֶּן־חֹ֥דֶשׁ וָמַ֖עְלָה לִפְקֻֽדֵיהֶ֑ם שְׁנַ֤יִם וְעֶשְׂרִים֙ אֶ֔לֶף שְׁלשָׁ֥ה וְשִׁבְעִ֖ים וּמָאתָֽיִם: |
| 44The Lord spoke to Moses, saying: | | מדוַיְדַבֵּ֥ר יְהוָֹ֖ה אֶל־משֶׁ֥ה לֵּאמֹֽר: |
| 45Take the Levites instead of all the firstborns among the children of Israel and the Levites' animals instead of their animals, and the Levites shall be Mine I am the Lord. | | מהקַ֣ח אֶת־הַֽלְוִיִּ֗ם תַּ֤חַת כָּל־בְּכוֹר֙ בִּבְנֵ֣י יִשְׂרָאֵ֔ל וְאֶת־בֶּֽהֱמַ֥ת הַֽלְוִיִּ֖ם תַּ֣חַת בְּהֶמְתָּ֑ם וְהָֽיוּ־לִ֥י הַֽלְוִיִּ֖ם אֲנִ֥י יְהוָֹֽה: |
| 46As for the two hundred and seventy three of the children of Israel who required redemption, who are in excess of the Levites, | | מווְאֵת֙ פְּדוּיֵ֣י הַשְּׁלשָׁ֔ה וְהַשִּׁבְעִ֖ים וְהַמָּאתָ֑יִם הָעֹֽדְפִים֙ עַל־הַֽלְוִיִּ֔ם מִבְּכ֖וֹר בְּנֵ֥י יִשְׂרָאֵֽל: |
| 47you shall take five shekels per head, according to the holy shekel, by which the shekel is twenty gerahs. | | מזוְלָֽקַחְתָּ֗ חֲמֵ֧שֶׁת חֲמֵ֛שֶׁת שְׁקָלִ֖ים לַגֻּלְגֹּ֑לֶת בְּשֶׁ֤קֶל הַקֹּ֨דֶשׁ֙ תִּקָּ֔ח עֶשְׂרִ֥ים גֵּרָ֖ה הַשָּֽׁקֶל: |
And this week's Torah portion begins the book of Numbers, Bamidbar. The portion begins with a census of all the military age men in the Nation. The exception to this account is the tribe of Levi. Levi is not counted for purposes of the Army, instead, they are to serve Hashem directly.
Originally, the firstborn of every household was supposed to serve Hashem. However, the firstborn part in the Golden calf incident. The tribe of Levi did not. Therefore, the duty of service to Hashem is given to the tribe of Levi, instead of the firstborn. However, the census that was taken showed that there were 273 more firstborn than there were Levites. A commandment of Hashem is permanent. So, and accounting must be made for the extra 273 firstborn.
The additional firstborn were to be redeemed, at a cost of 5 shekels per person. This redemption causes the numbers of Levites, and firstborn to be completely rectified. Because Hashem's commandments are permanent the redemption of the firstborn must occur.
Even until today, every firstborn son of Israel must be redeemed. This is done with the ceremony of the Pidyon HaBen. Around the time of circumcision, financial compensation is given to a Kohayn to redeem the firstborn son from service to Hashem that was substituted by the Levites. Shabbat shalom.
Fri, December 1 2023
18 Kislev 5784
Today's Calendar
---
This week's Torah portion is

Parshat Vayishlach
Candle Lighting
Havdalah
Motzei Shabbat, Dec 2, 6:24pm
View Calendar
SERVICES & STUDIES
SHABBAT Service - 11am

Adult Education Class - Shabbat 9:30am
Schul Events
Erev Shabbat Dinner
Friday, Dec 1 @7pm
Chanukkah Party
Motzei Shabbat
Saturday, December 9th @7pm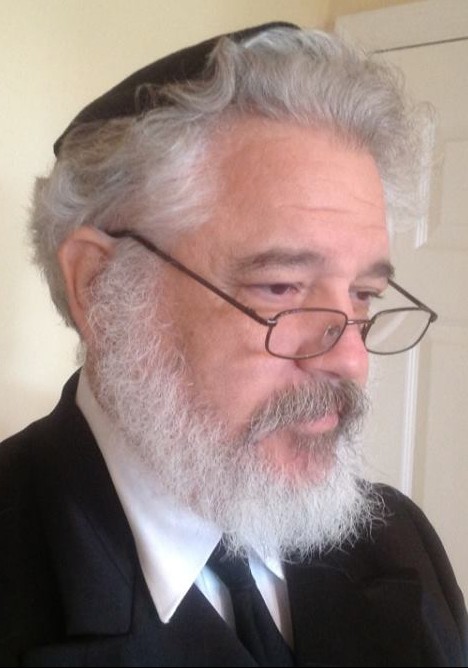 Rabbi Doctor Steven Bernstein
MEMBERS & GUESTS
We are so very grateful to Villas Wesleyan Church for opening their doors to us so we can continue having services while looking for our own building.
We need to be excellent guests and this takes every one of us to accomplish, so here are some gentle reminders:
We need helpers for set up (30 minutes prior to each service)
We will have kiddish lunch / nosh as usual – watch for posted signs for where to set food
Bring your own coffee
No food allowed in the sanctuary
No drinks (except water) allowed in the sanctuary
Nursery facilities are available plus there's a changing table in the lady's restroom – whoever uses them is responsible for pick up, disinfecting, and removing trash
Everyone needs to clean up after themselves and their children
We need helpers for break down (move furniture back into position, wipe down surfaces, take out trash)
MANY HANDS MAKE LIGHT WORK! THANK YOU
Fri, December 1 2023 18 Kislev 5784