Rabbi Steve's Blog
Bringing Yeshua to the World Wide Jewish Community
R. Steven Bernstein
This has been a very interesting year so far. As an instructor in Yeshivat Shuvu, I was asked to come and be part of the Zehut (identity) conference on Messianic Judaism over Shavuot in Bogota, Colombia. This conference had over 700 attendees from nations all over Latin America, many of them are congregational leaders. The topic for the conference was the search for identity among Messianic Jews and Gentiles within the context of Messianic Judaism.
During the closing evening of the conference, something unprecedented occurred. Three speakers came and spoke at a Messianic Jewish conference, the Israeli ambassador to Colombia, the president of the Jewish Federations of Colombia, and the Chief Rabbi of Colombia. Never has such representation of support ever come from mainstream Judaism for a Messianic Jewish conference before.
The keynote speakers for the conference were Rabbi Itzhak Shapira and I. There is a respect and a thirst to learn of Yeshua and Judaism in Latin America that I have not seen anywhere in the U.S. It was truly refreshing.
The Israeli ambassador spoke and expressed his gratefulness at the support of the group for Israel. He was desirous that support continue in light of opposition to Israel in South America specifically. The president of the Federations spoke and was very pleased at the interest in Judaism and the support of the Jewish communities in Colombia and throughout South America. Then, Chief Rabbi Alfredo Goldschmidt spoke.
Rav Goldschmidt gave a brief, interesting drash comparing the books of Ruth and Jonah. The astounding thing is that he came at all. He is among to most respected of all the Chief Rabbis in the world today. No Chief Rabbi of any country has ever spoken at a Messianic Jewish conference. Rav Goldschmidt told the organizers of the conference that he had been looking at the teachings of Rav Shapira and I online, and that although he did not believe in Yeshua as Mashiach, he could find no fault in our teachings. He wanted to meet us. Before he spoke, he made a point to cross the conference center and shake Rav Shapira's hand, and mine, publicly. Again, this is unprecedented.
After Rav Goldschmidt finished speaking, there was a brief Q&A period. One person asked him why he did not believe in Yeshua as the Mashiach? His answer is very important to understand. He said that there was 2000 years of Christian persecution of Jews in the world. 2000 years of incompatible theologies between Christianity and Judaism, that these factors could not be overcome.
One thing that Rav Shapira and I do is present Mashiach Yeshua within the Jewish milieu. We do not try to defend Christian theology, much of which is, as Rav Golsdschmidt said, incompatible with Judaism. Yeshua haMashiach fits into Judaism. Christianity does not. As long as we cling to theologies of Christianity, we will not be affective witnesses to the Jewish community at large. When we step away from Christianity, and embrace the Jewish Mashiach within Judaism, the world wide Jewish community can be affected, and we are closer to the return of Yeshua.
This is a very difficult thing to do for many people, to distance themselves from Christianity. Yet, to be affective as a movement, we, as Messianic Jews and Gentiles, must do this. We must understand the import of what Rav Goldschmidt said. Jews will not accept Christianity. Put in the proper Jewish context, they can accept the Messianic community and Yeshua.
Fri, March 31 2023
9 Nisan 5783
Today's Calendar
---
This week's Torah portion is

Parshat Tzav
Candle Lighting
Havdalah
Motzei Shabbat, Apr 1, 8:35pm
View Calendar
SERVICES & STUDIES
SHABBAT Service - 11am

Adult Education Class - Shabbat 9:30am

Torah Class - Suspended during remodeling of schul.
Schul Events
Pesach Seder
Thursday, April 6 @7:45pm
Fellowship Hall
Community Events
Jewish Federation
Celebrate Israel's 75 Years
Sunday, April 2nd, 2-4pm
Allicance of the Arts
Fort Myers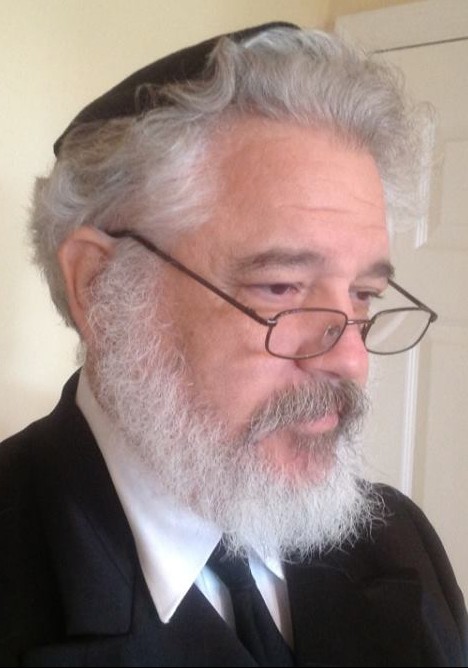 Rabbi Doctor Steven Bernstein
MEMBERS & GUESTS
We are so very grateful to Villas Wesleyan Church for opening their doors to us so we can continue having services while looking for our own building.
We need to be excellent guests and this takes every one of us to accomplish, so here are some gentle reminders:
We need helpers for set up (30 minutes prior to each service)
We will have kiddish lunch / nosh as usual – watch for posted signs for where to set food
Bring your own coffee
No food allowed in the sanctuary
No drinks (except water) allowed in the sanctuary
Refrigeration / reheating NOT available
Nursery facilities are available plus there's a changing table in the lady's restroom – whoever uses them is responsible for pick up, disinfecting, and removing trash
Everyone needs to clean up after themselves and their children
We need helpers for break down (move furniture back into position, wipe down surfaces, take out trash)
MANY HANDS MAKE LIGHT WORK! THANK YOU
Fri, March 31 2023 9 Nisan 5783